Tweakpane

Tweakpane is a compact pane library for fine-tuning parameters and monitoring value changes. It's originally inspired by the popular library dat.GUI.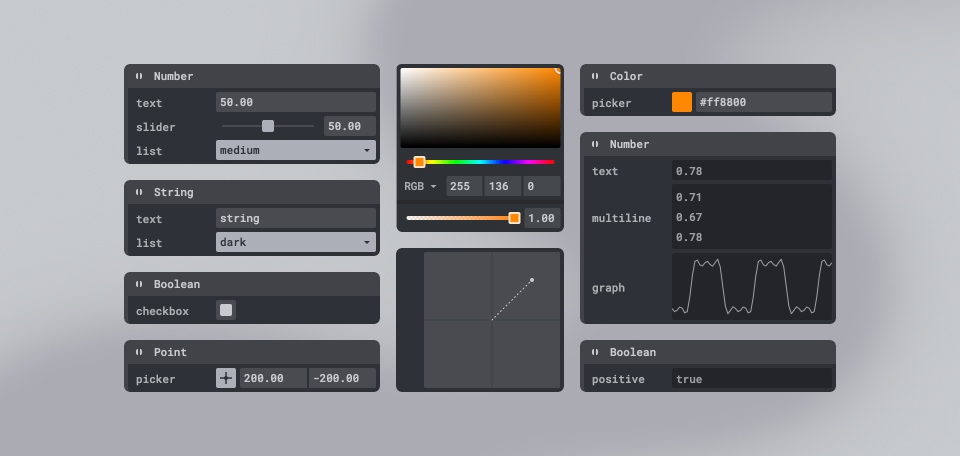 Concept
Features

See the official page for more detailed information.
Development

npm start for development. It starts a web server for the online document, building source files, watching changes for the next build. After executing the command, open http://localhost:8080/ for browsing the document.
License

MIT License. See LICENSE.txt for more information.