Open source ecosystem for open FPGA boards
Apio (pronounced [ˈa.pjo]) is a multiplatform toolbox, with static pre-built packages, project configuration tools and easy command interface to verify, synthesize, simulate and upload your verilog designs.
Apio is used by Icestudio.
Table of contents
Documentation

Find all the information on this WIKI PAGE
Installation
Install the latest apio: pip install -U apio
Apio packages

Supported platforms

linux_x86_64, linux_i686, linux_armv7l, linux_aarch64, windows_x86, windows_amd64, darwin.
Supported boards
HX1K
HX8K
LP8K
UP5K
ECP5
LP1K

NOTE: all supported Icestorm FPGAs can be used with --fpga or --size, --type and --pack options.
Documentation

The complete documentation of the project can be found in Read the Docs: http://apiodoc.readthedocs.io. There is also a list of frequently asked questions (FAQ) that you can check here.
Development
git clone https://github.com/FPGAwars/apio.git


cd

 apio
Testing
tox -e offline
tox -e coverage
Documentation
cd

 docs
make html
firefox _build/html/index.html
Debian packaging

Also you can find the debian scripts to package the full application and all the packages here: https://github.com/set-soft/apio-debian.

Thanks Salvador E. Tropea!
Videos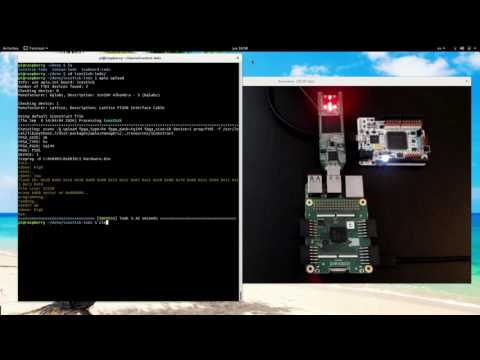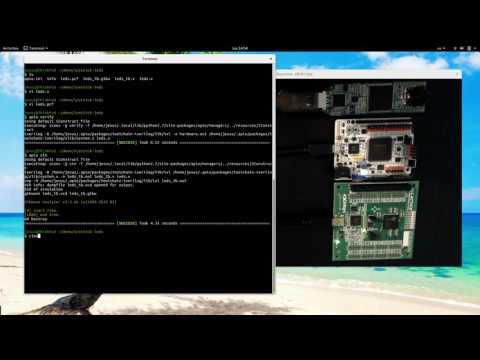 Authors
Contributors
Credits
License

Licensed under GPL 2.0 and Creative Commons Attribution-ShareAlike 4.0 International License.
---
https://github.com/FPGAwars/Apio-wiki/raw/main/wiki/Logos/Apio-github.png